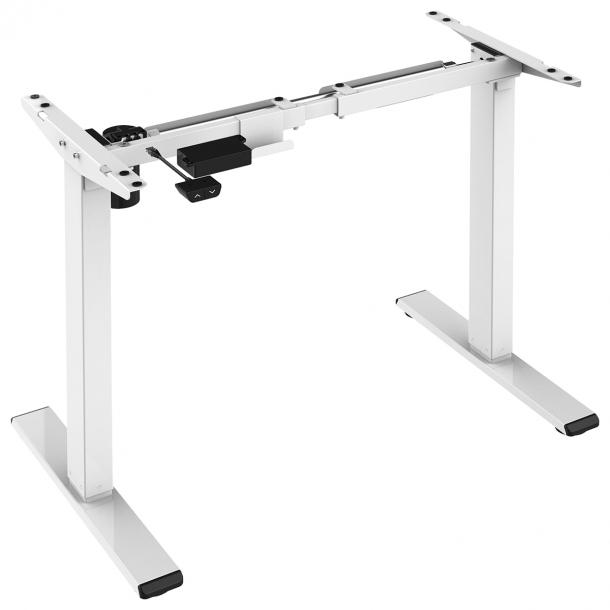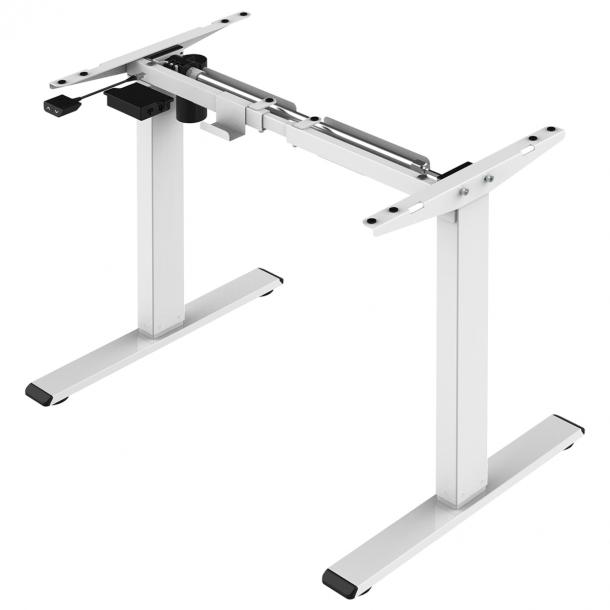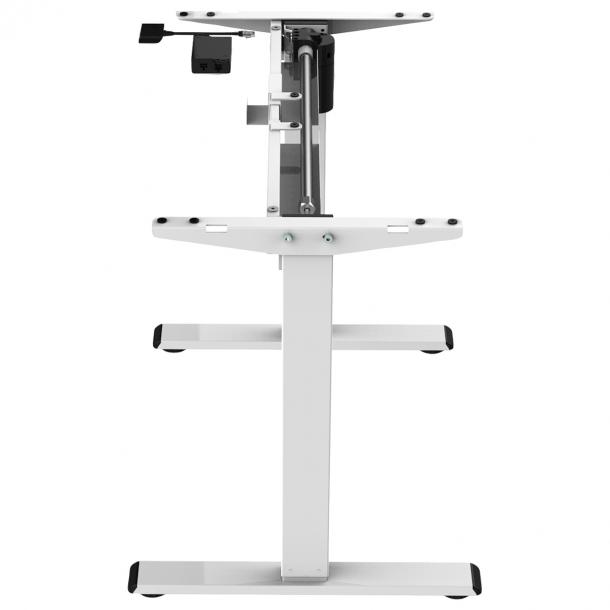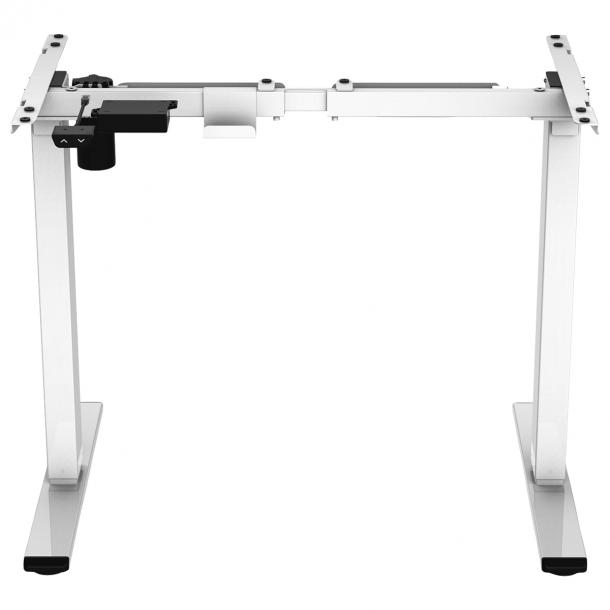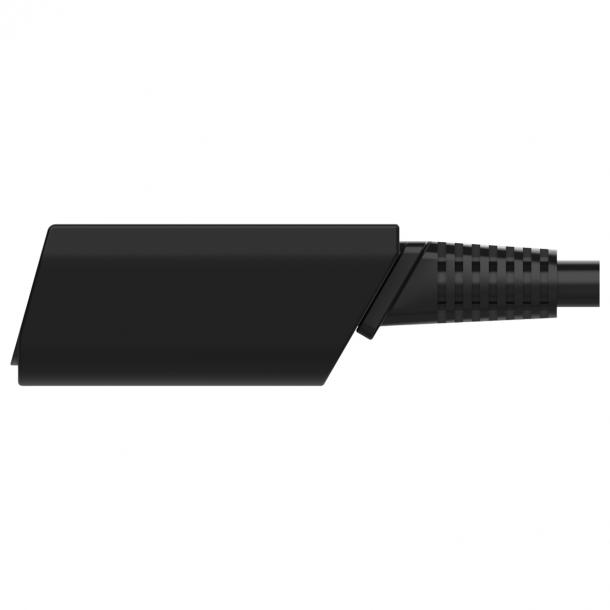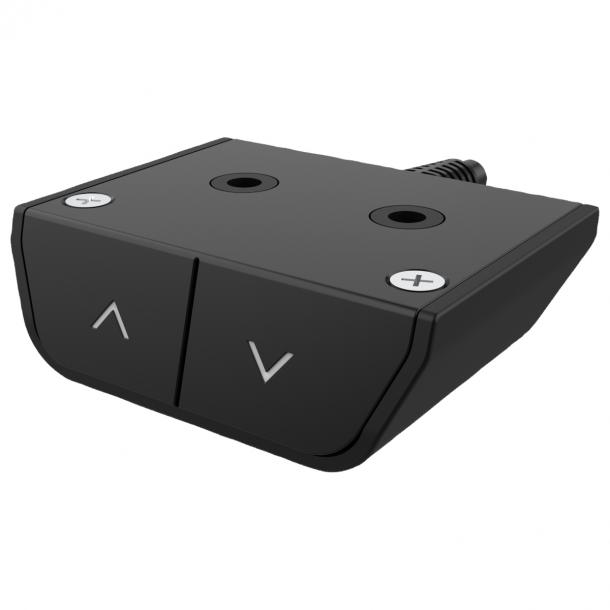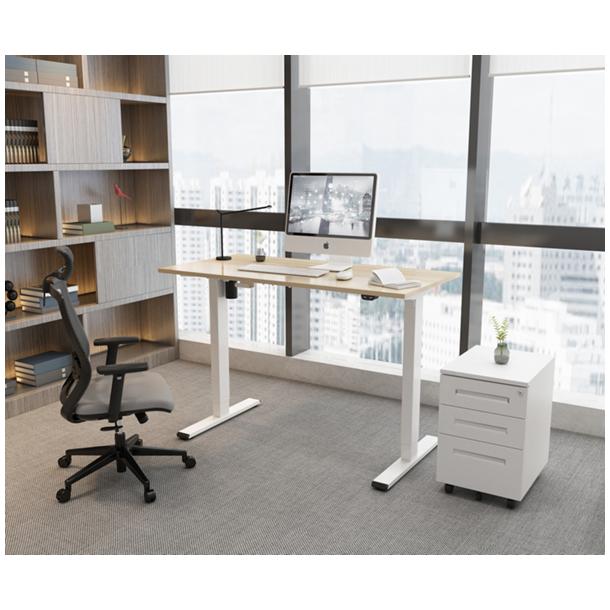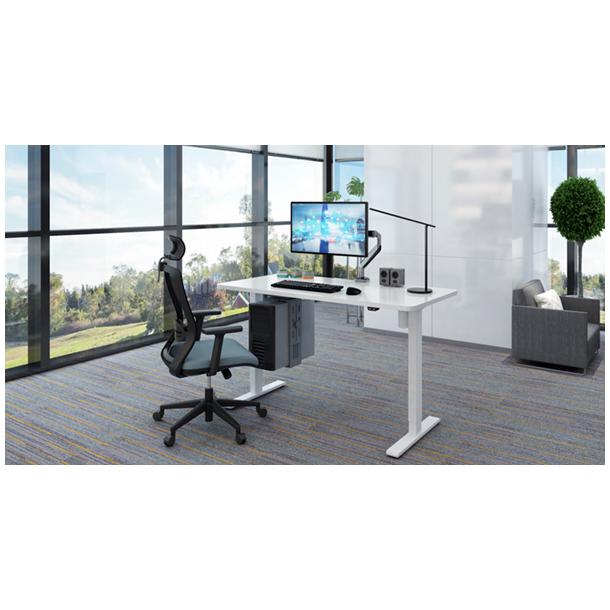 Electric adjustable legs
B10 Sit-stand desk frame white CE
This electric sit-stand desk frame is ideal for any home workplace. Combined with your own worktop or table top, you can transform your home workplace into an ergonomic workplace where you can work sitting or standing. The frame is easy to assemble yourself. Dimensions Height adjustment: 710-1210mm Suitable for worktop depth: 500-800mm Suitable for worktop width: 1000-1600mm Specifications Frame: White 1 motor 2 columns Simple 2-button operation Noiseless height adjustment (<50db) Height adjustment speed: 25mm / s Electric height adjustment (500mm) Maximum weight: 70kg Power type: 240V Guarantee 2 years of manufacturing defects on electronic components 5 years for manufacturing defects on the steel components
Information Essentials B10 Sit-stand desk frame white
Brand name Essentials

Colour group White

Dimensions 100-160x500-800x71-121cm

Item number 1209760

EAN number 8718848213934
Product features Essentials B10 Sit-stand desk frame white
Product title B10 Sit-stand desk frame white CE

Product description This electric sit-stand desk frame is ideal for any home workplace. Combined with your own worktop or table top, you can transform your home workplace into an ergonomic workplace where you can work sitting or standing. The frame is easy to assemble yourself. Dimensions Height adjustment: 710-1210mm Suitable for worktop depth: 500-800mm Suitable for worktop width: 1000-1600mm Specifications Frame: White 1 motor 2 columns Simple 2-button operation Noiseless height adjustment (<50db) Height adjustment speed: 25mm / s Electric height adjustment (500mm) Maximum weight: 70kg Power type: 240V Guarantee 2 years of manufacturing defects on electronic components 5 years for manufacturing defects on the steel components

Width 1000-1600 mm

Depth 500-800 mm

Height 710-1210 mm

Colour White

Material Steel, Plastic

Surface finish Powder Coated

Gloss level Satin-gloss

Load-bearing capacity (solid wall) 70 kg
Other information Essentials B10 Sit-stand desk frame white
Package contents 1 adjustable desk frame, mounting material

Wholesale package 1

Fixing method Screwed

Scews in package No

Certificate CE

Guarantee 2 years on manufacturing defects on electronic components, 5 years on manufacturing defects on steel components.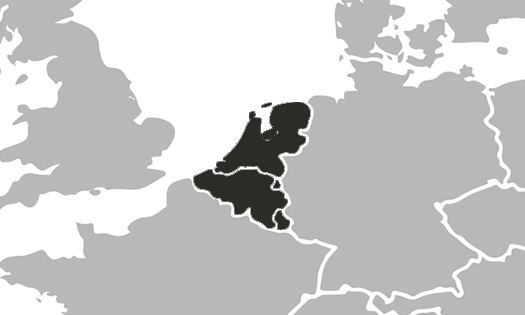 Find a point of sale
nearby
Most Duraline products are sold all over Europe, find a local store or check-out the webshops of our dealers. Please note: Not our whole range is available at every dealer due to differences in distribution.